San Antonio & Bexar County Low Cost Boarding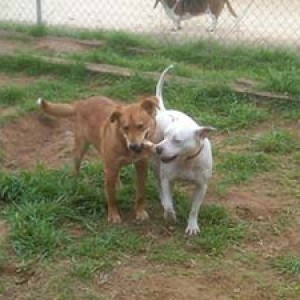 Paws Ranch Rescue and Animal sanctuary 501(c)(3) non-profit organization (PRRAS for short) that got its start in 2010 thanks to a publicly voted grant from Pepsi. We exist solely on grants, donations, and the help of our dedicated volunteers. Our goal is to rescue, rehabilitate, and re-home or provide sanctuary to as many pets as possible. Hundreds of abused, abandoned, and neglected animals have already been saved by PRRAS. More than 75% of all pets picked up by animal control services (ACS) are euthanized. The numbers are staggering. On average 1,500 pets die every month! We at PRRAS along with the Alamo Area partnership for animal welfare (AAPAW) and other local rescues are striving to make San Antonio a NO KILL city. You can help by getting involved. Adopt a less adoptable pet, foster a pet, sponsor a special needs animal, become a volunteer, donate funds, pet supplies, or food, educate friends and neighbors about the stray pet problem, spay and neutering, and encourage them to adopt instead of breeding or buying. Together we can reach our goal of No Kill!
Paws Ranch Now Offers Low Cost Boarding for only $50 per week!
We are looking for Foster Homes for the Holidays! If you are interested in volunteering please
Email: Pawsranchrescue@yahoo.com